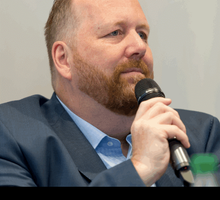 Roland Zeller
Chairman of the Jury
Head of Transaction, Destination, Mobility categories
General Manager and Owner, Innuvik Ventures AG (Switzerland)
Roland is the founder of travel.ch, Switzerland's first online travel agency. As serial entrepreneur with its focus in ICT/E-Commerce-Projects in travel, he is passionate about sharing his profound experience with young entrepreneurs as a business angel. Roland is the Chairman of the Jury 2018 and Head of Innovation Programme at World Tourism Forum Lucerne.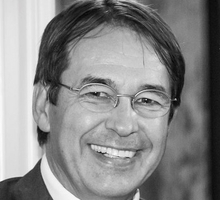 René Zeier
Head of Impact and Hospitality category
Head of the Startup Programme Smart-Up and the Master Programme Business Development and Promotion, Lucerne University of Applied Sciences and Arts (Switzerland)
Since twelve years, René Zeier is contributing to the further development of the Lucerne University of Applied Sciences and Arts in several leadership roles. Before he managed his own consulting company with ten employees during six years; he supported multinational corporates in global customer management. He practiced marketing and sales during nine years while working for Nestlé, Novartis and Coca-Cola in management functions. Today he is also a member of the board of the mid-size Swiss Brewery Falken, president of a ski school, vice-president of the Züri-Fäscht and president of the foundation Valea Lupului, supporting an orphanage in Romania.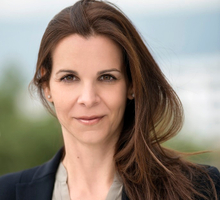 Elly Andriopoulou
Category Impact
SNFCC Grant Manager, Stavros Niarchos Foundation (Greece)
Since 2012, Elly has been working for the Stavros Niarchos Foundation, an international philanthropic organization, overseeing the foundation's largest grant, the Stavros Niarchos Foundation Cultural Center. Her background combines business experience with an understanding of the impact that projects and initiatives can have on society. Elly has also worked for Citibank as Marketing Director and for Oliver Wyman, consulting Fortune 500 companies on strategy, revenue growth, restructuring, and organizational design.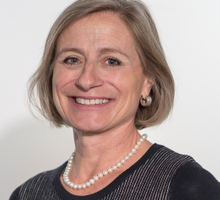 Gabriella Crescini
Category Destination
Entrepreneurship & Innovation, Swisscontact (Switzerland)
Gabriella Crescini has recently shifted her focus from purely Tourism to Entrepreneurship and Innovation at Swisscontact. Mrs. Crescini's main responsibilities lie creating awareness and a global community for entrepreneurship support in the global South by fostering the dialogue and sharing knowledge within the donor world, academia and entrepreneurship initiatives. Her previous management board positions have been with Planplus and the Switzerland Training Centre for Marketing, Advertising and Communication (SAWI).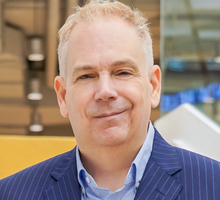 Mario Hardy
Category Transaction
CEO, Pacific Asia Travel Association (Thailand)
In 2014, Mario Hardy was appointed as CEO of PATA. He has over 30 years of experience in specialized aviation businesses focusing on data analytics and technology, coupled with corporate leadership expertise. He is the founder of Venture Capital firm MAP2 | Ventures, an investment fund and platform providing management advice, mentorship and access to networks in corporate development. Mario is also a partner at Vynn Capital with investments in transactional based businesses in travel, logistics and real estate.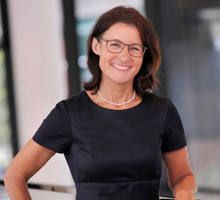 Ursula Kriegl
Category Hospitality




Associate, Ernst & Young Real Estate GmbH (Germany)
At EY, Ursula oversees hotel and hospitality real estate in the German speaking region. She looks back to over two decades of hotel and hospitality advisory experience, having started her career with Arthur Andersen's Hospitality & Leisure Group. In 2002, she joined JLL`s Hotels & Hospitality Group where she led the German team for many years.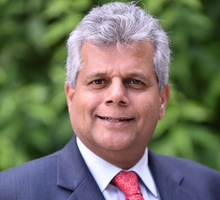 Vijay Poonoosamy
Category Mobility




Director International and Publich Affairs, QI Group (Singapore)
Vijay Poonoosamy is Director International and Public Affairs at QI Group and a globally recognized authority in the tourism, aviation and mobility industries. He is also President of the Hermes Air Transport Organisation. Vijay started his career as an Aviation Lawyer in London, he was then the Managing Director of Air Mauritius, Executive Chairman of Airports of Mauritius and VP International and Public Affairs of the Etihad Aviation Group.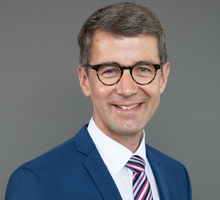 Martin Barth
Expert on spot: Category Mobility




President & CEO, World Tourism Forum Lucerne (Switzerland)
Before joining the travel, tourism and hospitality sector, Martin trained, qualified and worked as a lawyer for several years. His corporate experience included positions as a business lawyer at law firms in his home country where he provided counsel to arange of diverse companies. in 2001, Martin took up a new challenge as Tourism Director of the Savognin Tourismus destination and in 2003, he was appointed as Chair of Tourism and Mobility at the Lucerne University of Applied Sciences and Arts. Today he is Professor at the Institute of Tourism, where he teaches service marketing, sustainable development and hotel management. In 2009, Martin conceived, organized and hosted the first World Tourism Forum Lucerne and since has been at the helm of the organisation promoting sustainable development, diversity, talent management and innovation in tourism.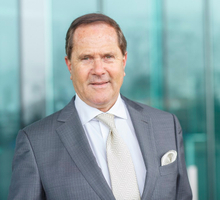 Reto Wittwer
Expert on spot: Category Hospitality
Chairman, Smart Hospitality Solutions (United Arab Emirates)




Chairman Advisory Board, World Tourism Forum Lucerne (Switzerland)
A global gotelier with 40+ years' experience, Reto Wittwer is an undisputable and preeminent leader in luxury hospitality industry. Before founding Smart Hospitality Solutions, Reto was President and Chief Executive Officer of the Kempinski hotel group, Europe's oldesz luxury hotel management company, between 1995 and 2014. He transformed Kempinski into a unique luxury hotel brand under the philosophy of individuality duirng his 20 years of leadership. Reto previously held the position of President and CEO of Ciga S.p.A. and prior to that, he was President and CEO of Swissair Nestlé Swissôtel Ltd.